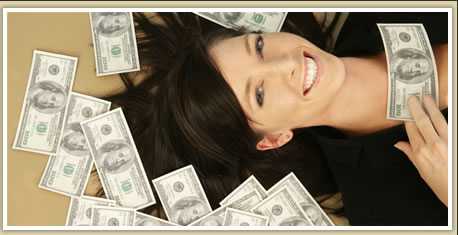 This is so alarming. Don't you know that the most leading root cause of divorces in the US is because of financial problems? After all, financial burdens cause a lot of stress to young couples who are not financially secured.
According to the book, How to become a Millionaire. There's a solution for saving money. We just have to revise our formula on savings.
Our Formula:
Income – Expenses = Savings.
The truth is, this kind of formula doesn't normally work and expenses are higher than what we earn.
Here's the formula suggested by the book:
Income – Savings = Expenses
It guarantees everybody who uses this formula that we can always save money because we always set aside a little amount of our income in our savings bank. And thru time, these savings pile up. These are the most common secrets of the millionaires. It's about saving.
But of course, there may be emergencies that we cannot avoid. Don't you know that an alternative way of loaning money is using the internet? It's called
payday cash loans
. The minimum requirements is that you're at least 18 years of age, have a stable job, and a bank account. But be aware that this kind of loan is just for short-term and not a long-term loan. That means the purpose of these loans are for your needs and not for the wants.